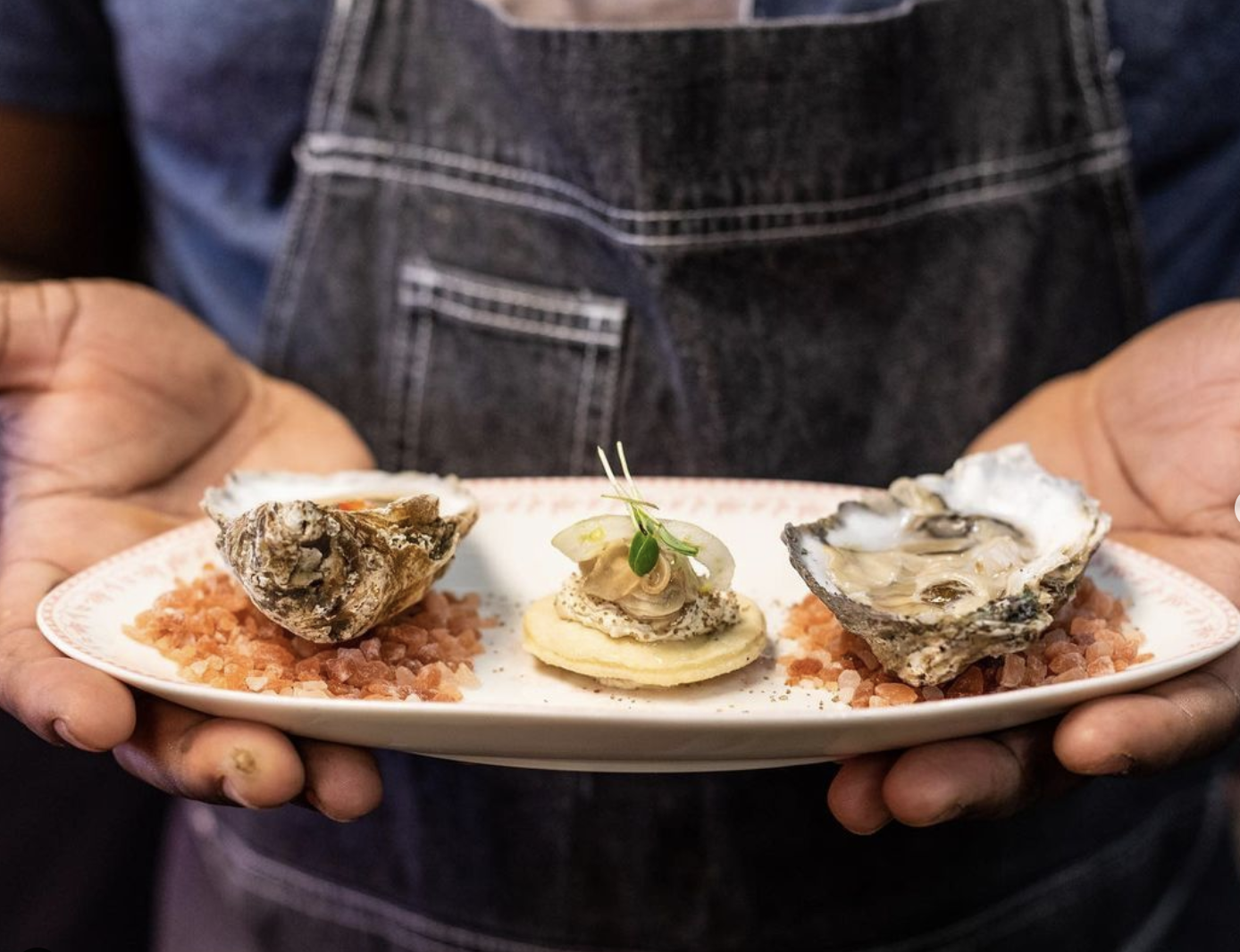 Restaurants and Food Trucks
Chefs from some of the most iconic Charlotte restaurants and food trucks shared tastes of their menus at our inaugural event April 2022. See who participated below.
Are you a restaurant and want to be involved in the 2023 event? Fill out our Restaurant Application Form here.
300 East
An independent restaurant in a 1900 Victorian home located in Charlotte's historic Dilworth neighborhood, 300 East has operated under the same family ownership for nearly 4 decades. We utilize local and sustainably produced ingredients to create an approachable menu with a seasonal focus.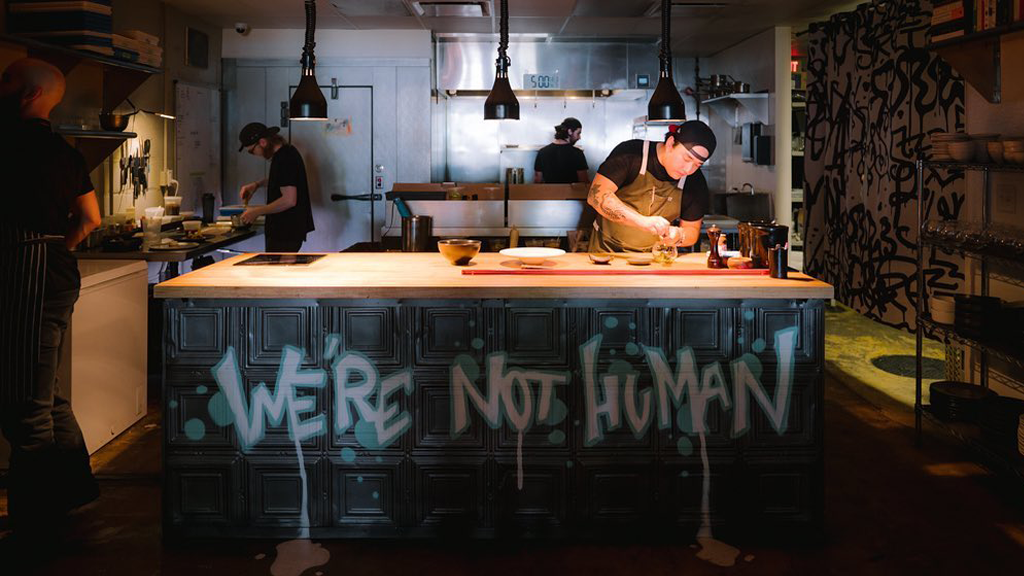 Bardo
Bardo is a chef-driven, eclectic, American tasting menu concept located in Charlotte's dynamic South End neighborhood. With an ever-evolving menu, diners can expect a unique experience with every visit.
Counter- and Biblio
Counter- is an experiential tasting menu restaurant that is the first in the world to pair music with a tasting menu. At 18 seats, Counter- provides a small but fully immersive experience that completely changes with every visit.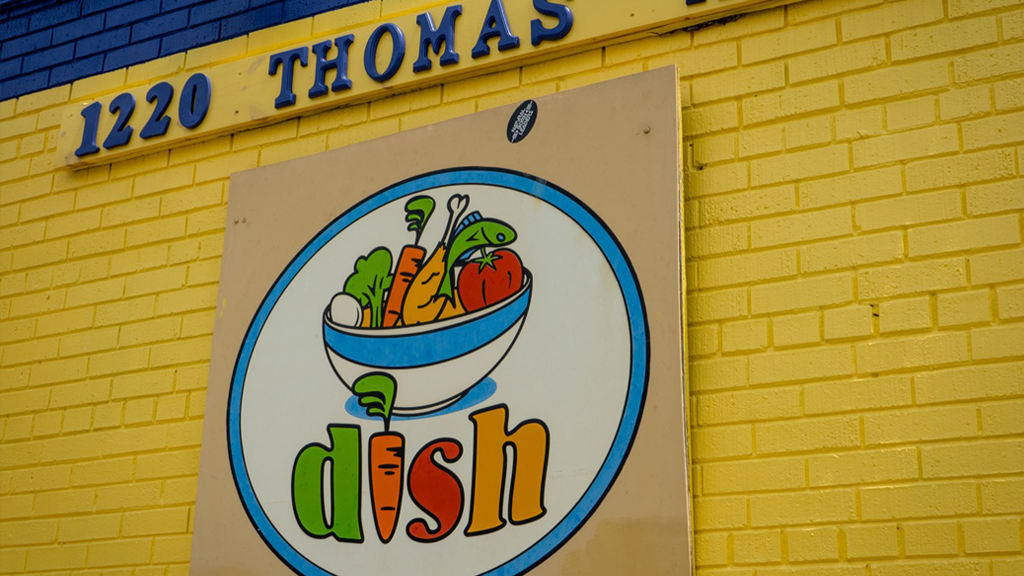 Dish
Nestled in the heart of Plaza-Midwood in Charlotte, NC, Dish serves up wonderful southern comfort food in a setting so comfortable that it will have you thinking you're in your grandmother's kitchen!
Deviled eggs, Fried Green Tomatoes, Meatloaf and more await you at this local joint that's fed everyone from the locals to Guy Fieri from Diners, Drive-ins and Dives! Stop in today for lunch or dinner and see what this treasure of Plaza-Midwood is all about!
Dogwood
Dogwood is a Rare Roots Hospitality restaurant serving our modern take on regional cuisine alongside craft cocktails and fine wine.

Dogwood was created to put a spotlight on Carolina's abundance of culinary traditions, craftsmanship, and natural beauty. We believe sourcing ingredients from our local farmers and friends makes a stronger community and a better dish.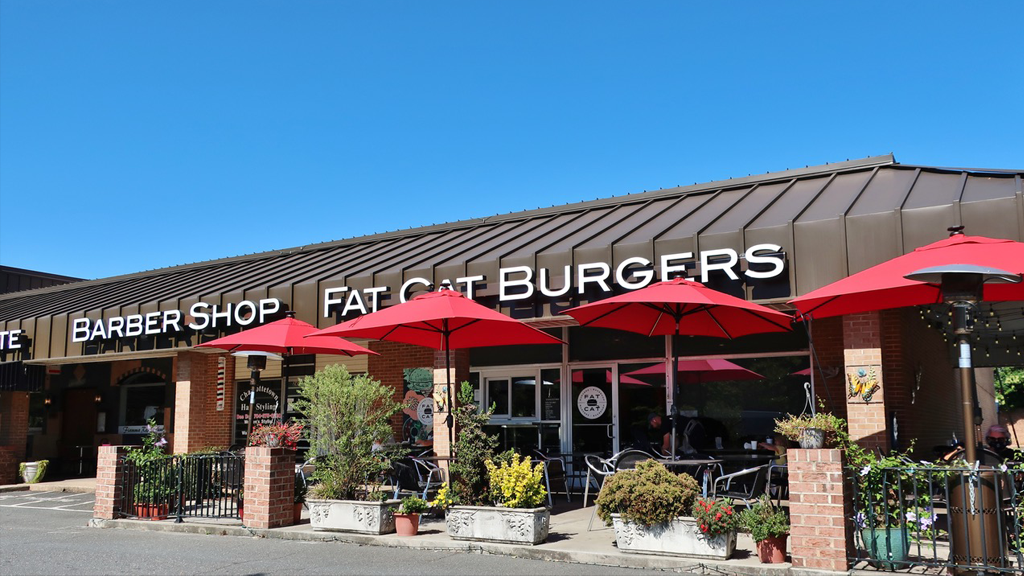 Fat Cat Burgers + Bakeshop
Casual burger and sweet goods restaurant where we make everything from burger buns to donuts and more. Rebrand of Fran's Filling Station, so a long time Dilworth staple made new.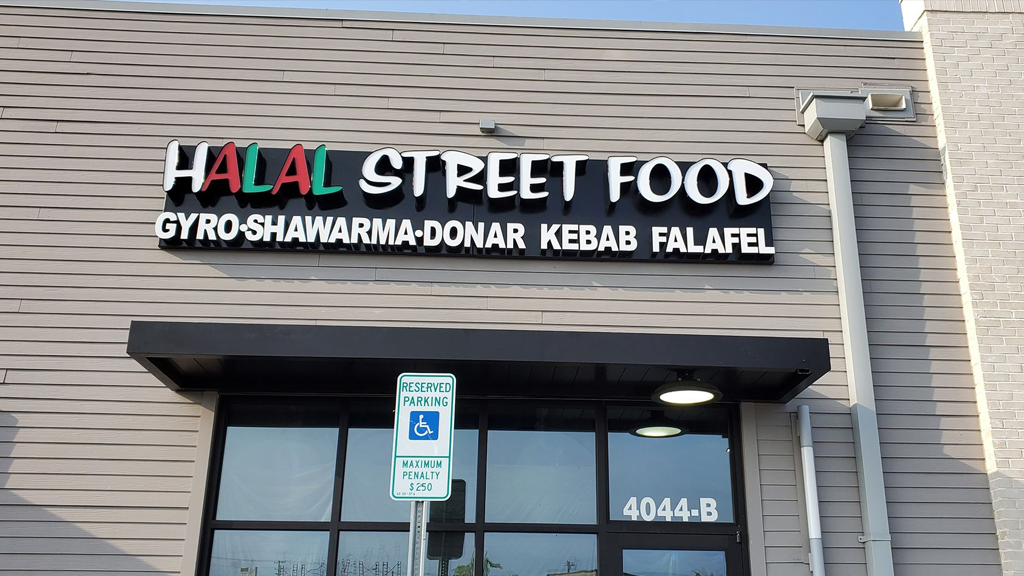 Halal Street Food
Dine-in or takeout establishment serving authentic and delicious Halal dishes, using the very best and freshest ingredients. We offer traditional dishes such as gyro-shawarma-donar, kebab, and falafel. Lamb, chicken, beef, and vegetarian options are available!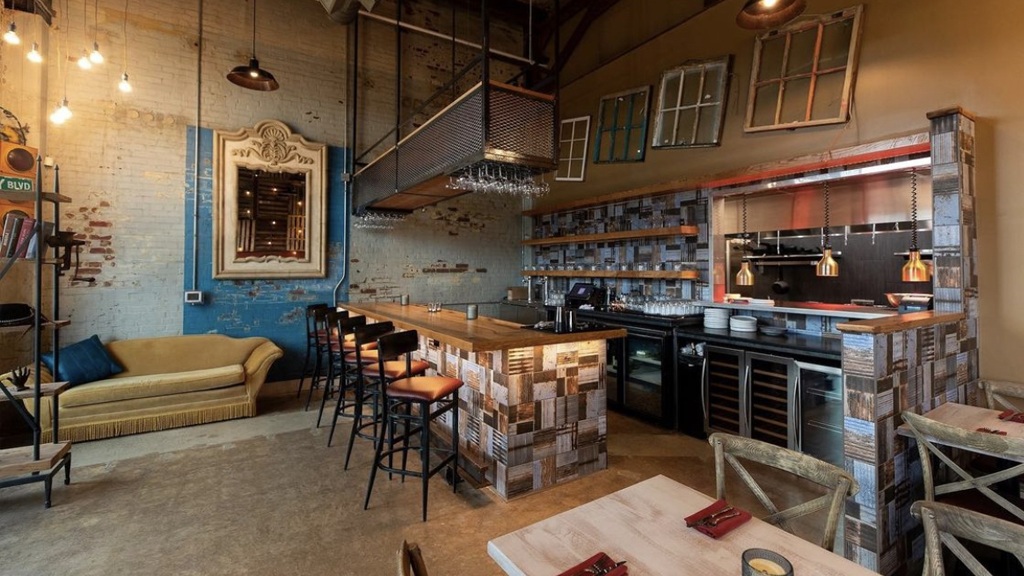 Leah & Louise
We are a black-owned restaurant that does black food our way while tying it back to our predecessors. We cook food from the soul that breeds our modern juke joint.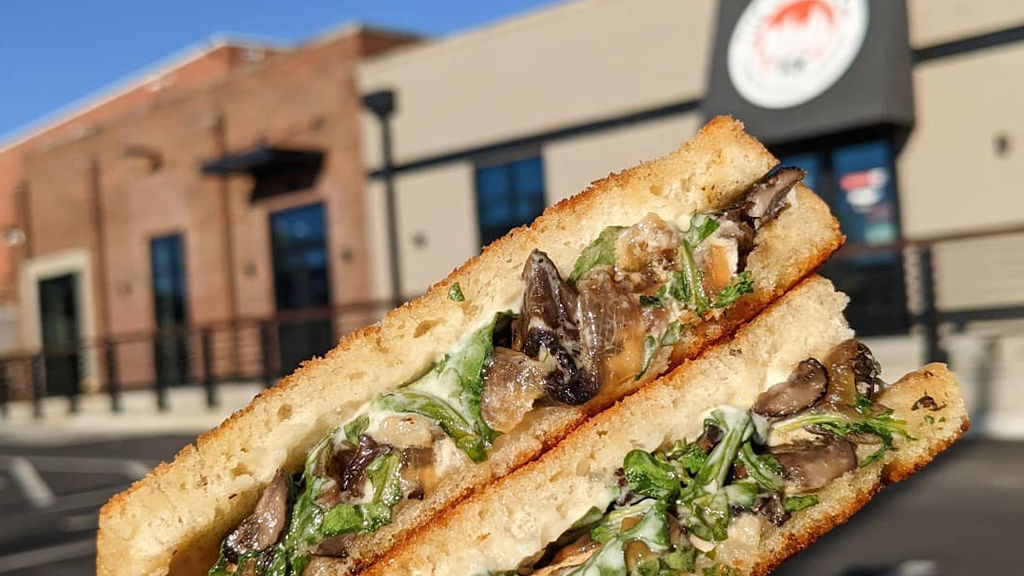 Mad Dash
Mad Dash is a ghost kitchen-style restaurant born in the pandemic in West End Charlotte. We offer fast-casual gourmet scratch-made food, all to-go. From our signature Dasher Chicken Sandwich to burgers, tacos, and our loaded fresh-cut house fries.
Manolo's Bakery
Manolo's Bakery is not only a great place to get your fresh bread and desserts, it is a safe haven for the community. It is a little part of home that you taste with every bite. Whether you need a cake for a birthday, catering for a corporate event or pan dulce for a treat, we are ready to help make your day a little sweeter.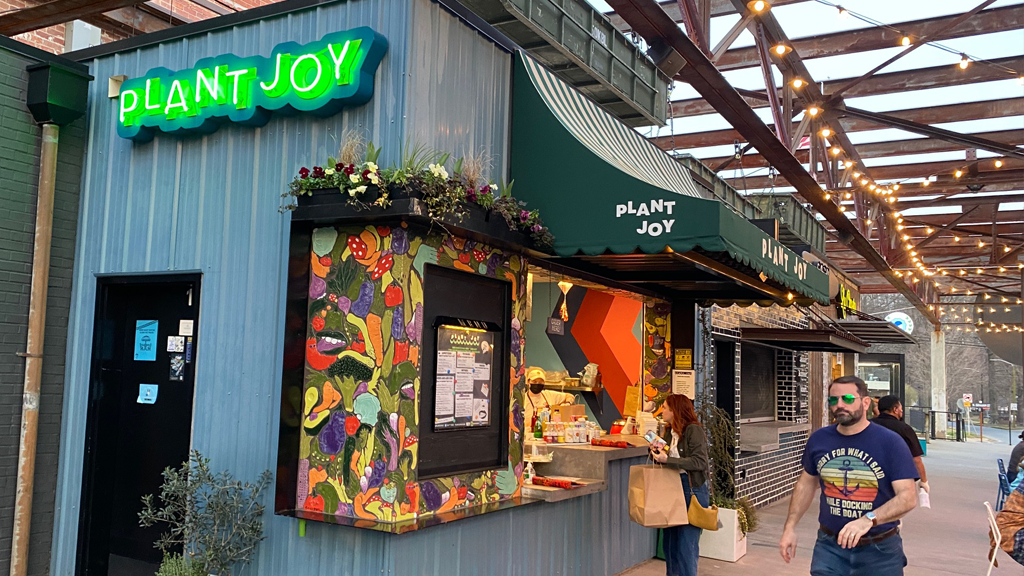 Plant Joy
At Plant Joy, we make good food – food that comes from good sources, that tastes good, looks good, and most importantly – makes you FEEL GOOD.
100% VEGAN, LOCALLY SOURCED, ALLERGEN + GLUTEN FRIENDLY Wholesome vegan fare with Mediterranean flare!
Whether you're a culinary explorer, newly vegan, looking for comforting fare or feeding the kiddies – we've got something for you! But ALWAYS: vegetables come first and foremost at Plant Joy.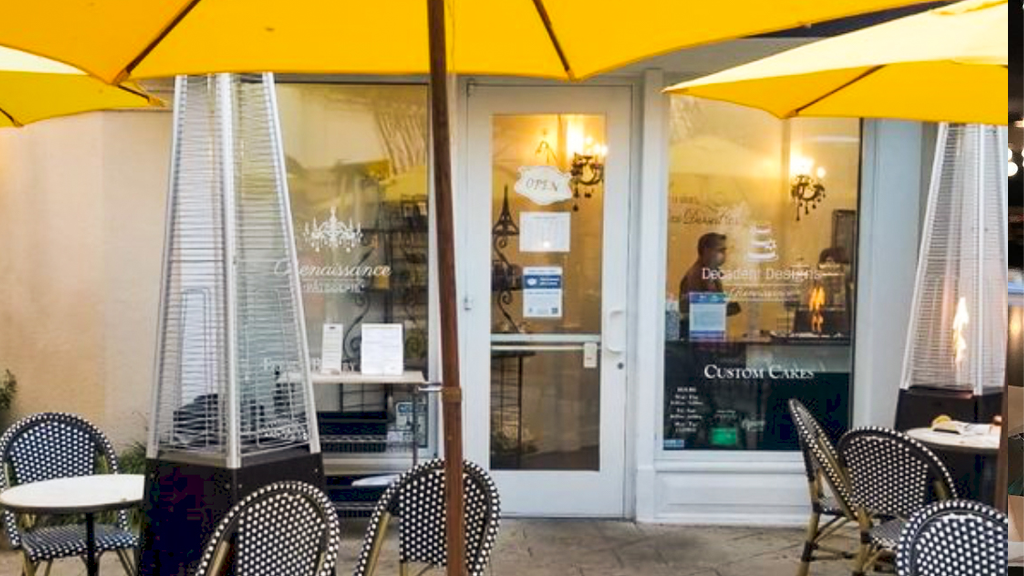 Renaissance Pâtisserie
Renaissance Pâtisserie is Charlotte's premier destination for dazzling French pastries, award-winning Viennoiserie, innovative macarons, rustic French loaves, traditional baguettes, and the home of Charlotte's only Kouign "Queen" Amann.
Founded in 2013 by Chef Sylvain Rivet, Renaissance Pâtisserie began as a humble farmers market stand and has since won numerous awards in the Charlotte area.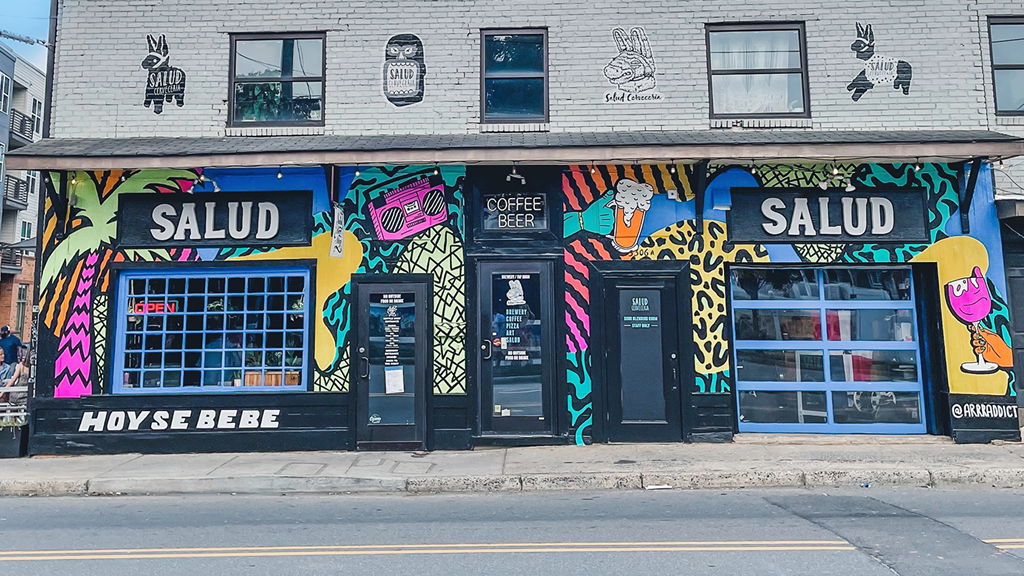 Salud Cervecería/Salud Beer Shop
We are a Beer/Wine Bar downstairs and a brewery taproom upstairs. We serve house-made Pastries, Bialys, Wood Fired Pizza, Wings & Wood Fired Sandwiches.
Sea Level NC
Sea Level NC is a seafood restaurant and raw bar in Uptown Charlotte highlighting products from the Carolina Coast. Their commitment to sustainable seafood is evident throughout the menu. Favorites include oysters on the half shell, Shrimp + Grits, and the Catfish Rueben to name a few. Paired with a craft cocktail, it's the perfect pick for a special occasion or night on the town.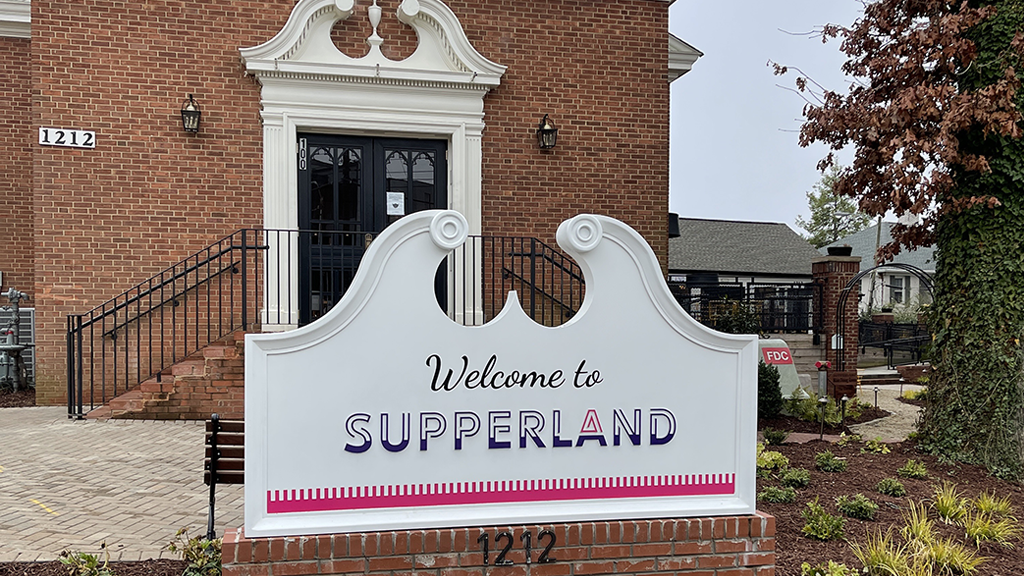 Supperland
Located in a restored mid-century church in Plaza Midwood in Charlotte, Supperland is a southern steakhouse with unusual, whimsical menu inspiration from the church building itself. Fire-cooked proteins like Prime Filet and whole lobster are served alongside church potluck-inspired dishes to share family-style at the table. Reservations and walk-ups welcome!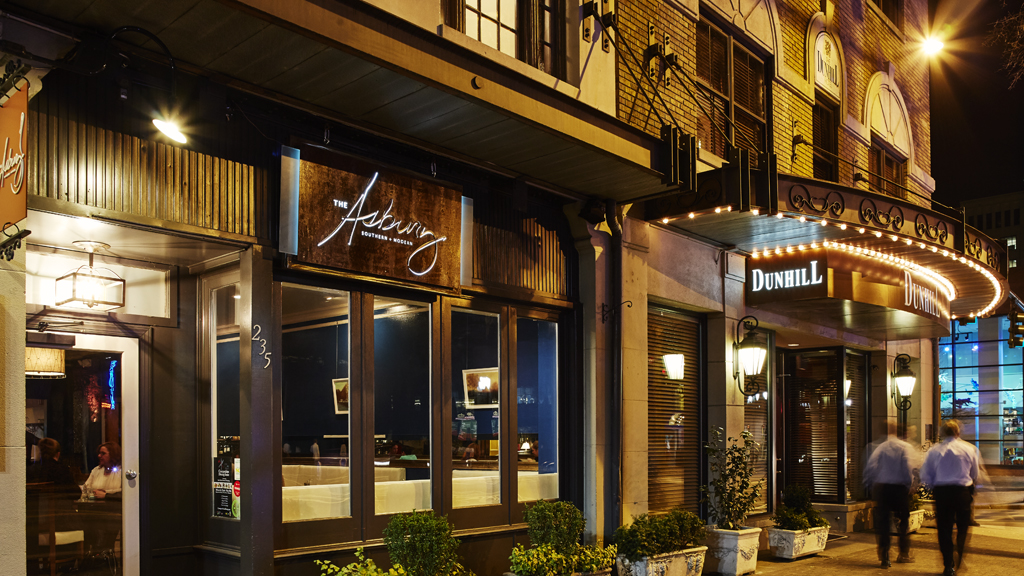 The Asbury
The Asbury is a modern + southern restaurant that honors the past, celebrates the seasons, and looks forward. The Asbury offers dishes that are uniquely Carolinian: modern but rustic, evolving but still rooted in classics, southern and welcoming. There is a strong tie to heirloom ingredients native to our area, lost to time and modernization, as well as specialty items grown by small, family farms throughout the local region.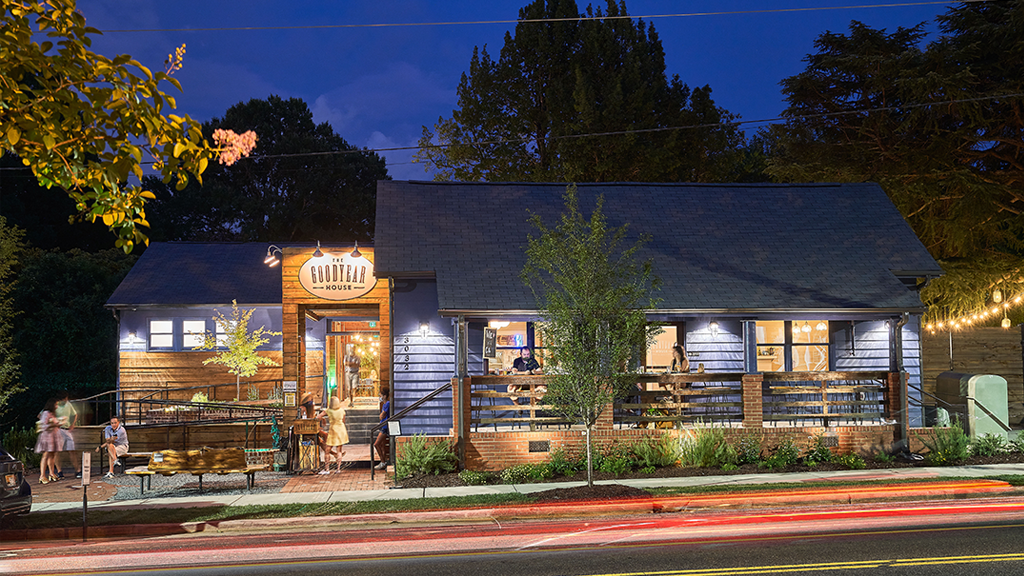 The Goodyear House
Set in a restored 1900s-era mill house, The Goodyear House serves elevated comfort food and celebrates good times. Our mantra, simple food with complex flavors, sums up our cooking philosophy perfectly, as we utilize local ingredients in approachable yet completely surprising ways.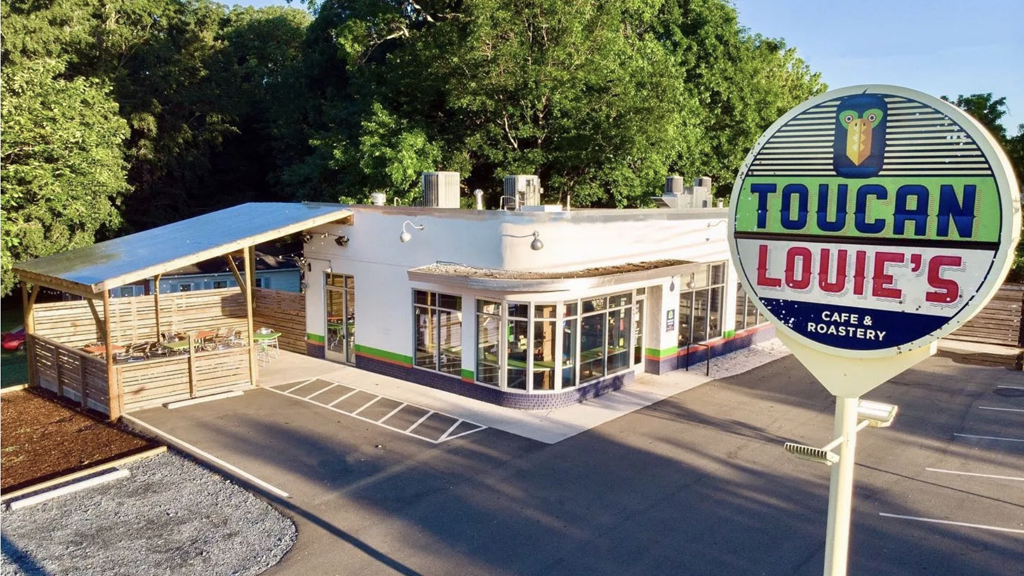 Toucan Louie's
A small, neighborhood restaurant specializing in fresh made items, which includes roasting our own coffee. Open 7 days a week for breakfast, lunch and dinner. We make things fresh daily like our own granola, peanut butter, salad dressings, pimento cheese, and roasted sandwich meats.
FOOD TRUCKS
These food trucks will be selling food as well as offering samples to Tasting Ticket holders. More food trucks to be announced soon!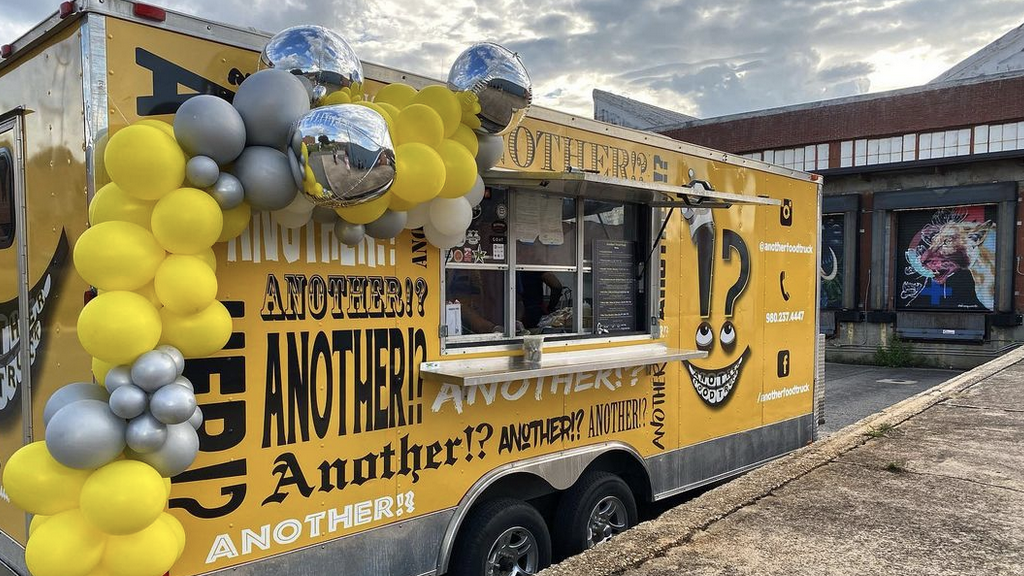 Another Food Truck
Owner of Another Food Truck, LLC Anthony Denning Jr., handles the day-to-day operations, menu curation and is the head Chef on the truck which also offers catering around the United States.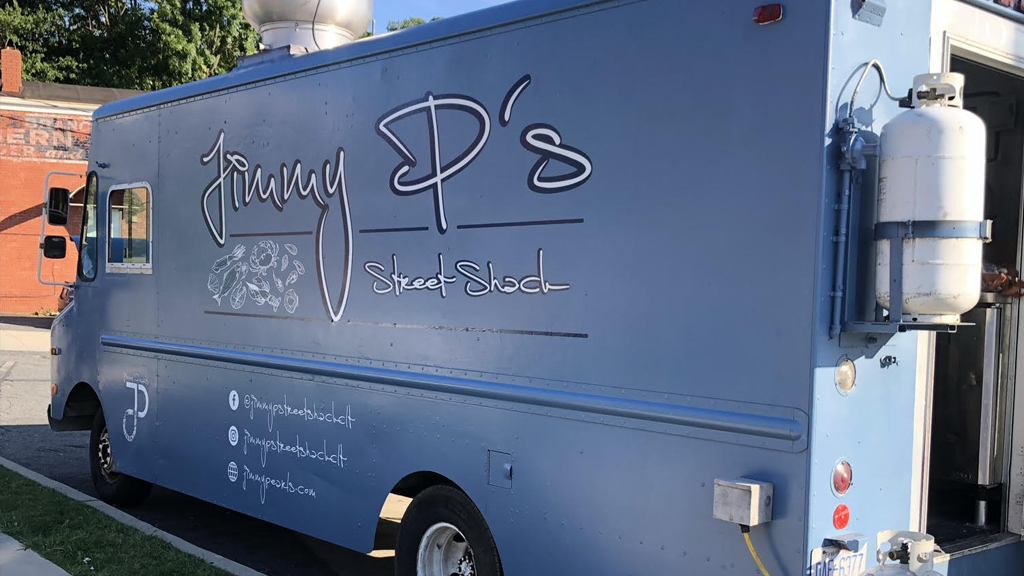 Jimmy Pearl's
Hampton Roads , Virginia natives and Johnson & Wales Alumni Chef Daryl Cooper and Chef Oscar Johnson founded Jimmy Pearls as a pop-up restaurant in Charlotte in March 2020. Inspired by the cooking of their family members and ancestors, both developed a food passion that tells a story about them and their pasts while writing their own history.
Their menu is led by the traditions of African American culinary history and their family traditions rooted in Virginia and other regions of the U.S and the world.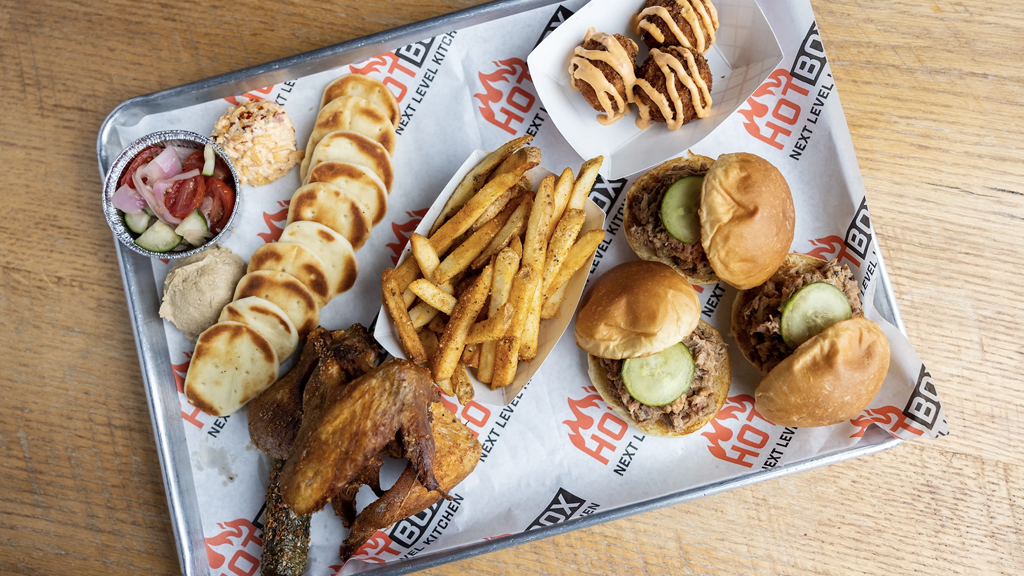 Hot Box
Here at Hot Box Next Level Kitchen we don't like to box ourselves in. Our food is always handcrafted using quality ingredients. Life is too short for you eat the same food every day. We pride ourselves on making foods that everyone can enjoy including local classics as well as our spin on foods from all over the world.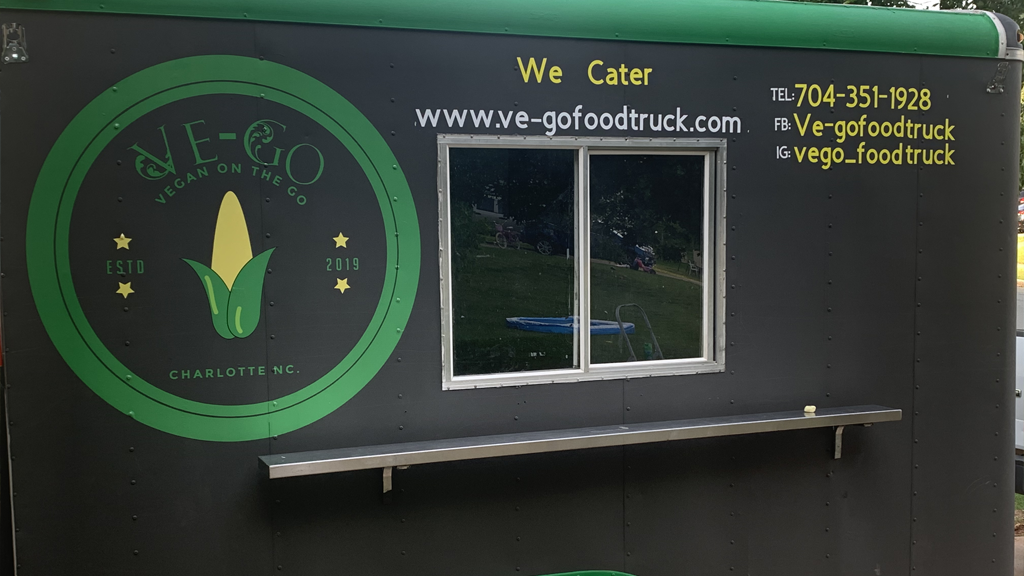 Ve-Go
Ve-Go, means vegan food on the go. At Ve-Go, we like to focus on classic dishes and give them a Ve-Go twist and flare. We believe that healthy can taste great. It is our mission the share as many flavors and dishes for all to try. Ve-Go was started by chef Akil and Pastry chef Paris Courtney in 2019.