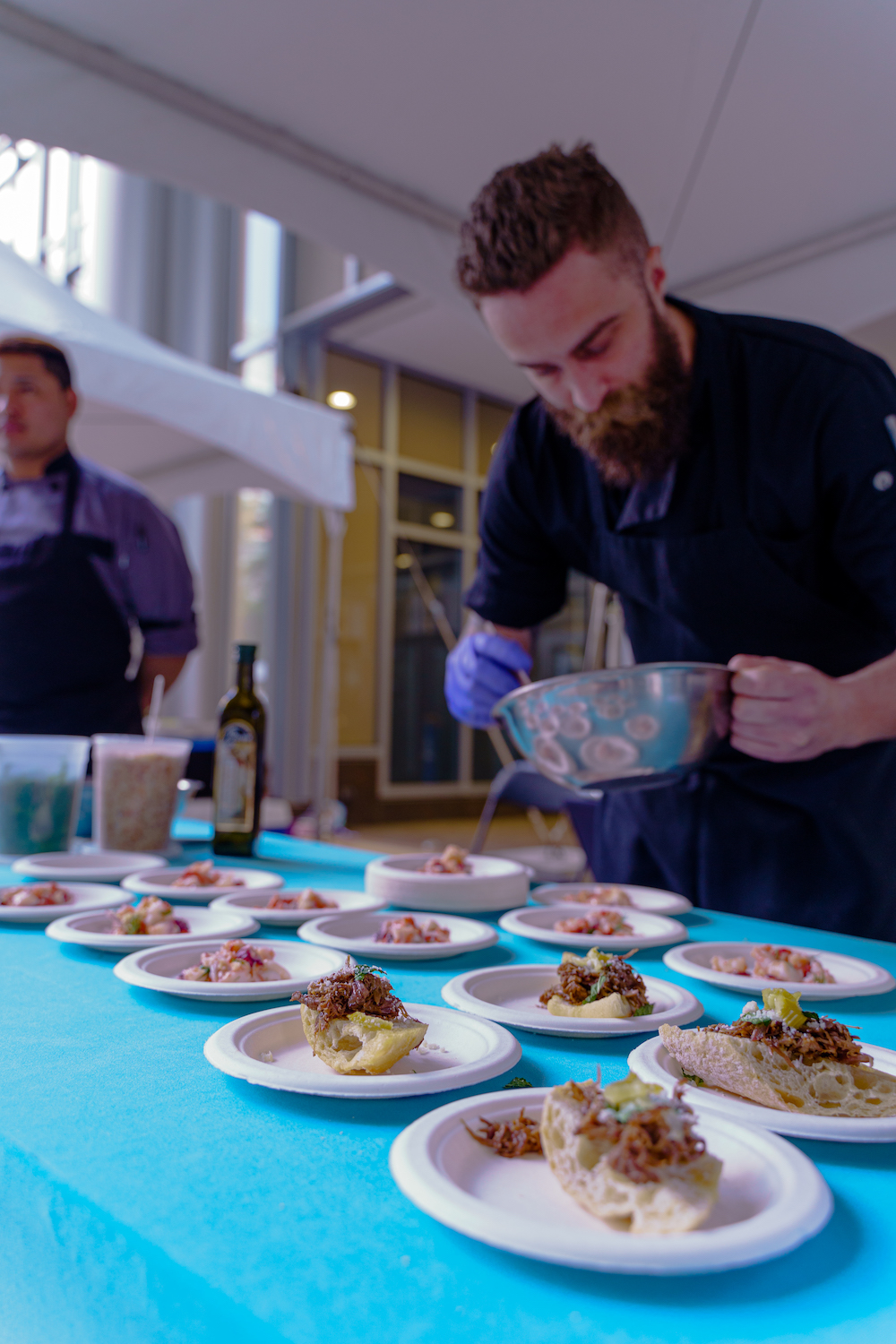 StrEATs Tasting Tour
Let's celebrate the chefs and neighborhoods that make up Charlotte's culinary scene during Charlotte SHOUT!
Saturday, April 13th, 2024
12:00 – 3:00 p.m. at Gateway Village (900 W. Trade St.)
Join us for a tasting event where you can travel from neighborhood to neighborhood without leaving Uptown!
Restaurants representing iconic Charlotte neighborhoods will serve a dish that represents their hood. Enjoy samples from each tasting tent while sipping on craft cocktails and listening to live music.
Check back for more details and to see the 2024 particiapting restaurants.
2023 Participating Restaurants
UPTOWN
Mariposa
Chef Jonathan Moore
The Mother Earth Group is proud to present Mariposa. Located at the Mint Museum in Uptown Charlotte, Mariposa, Spanish for butterfly, is a multicultural culinaria, representing an evolution for both the restaurant space and creator Jill Marcus.
Sea Level NC
Chef Eric O'Connor
Sea Level NC is a seafood restaurant and raw bar in Uptown Charlotte highlighting products from the Carolina Coast. Their commitment to sustainable seafood is evident throughout the menu. Favorites include oysters on the half shell, Shrimp + Grits, and the Catfish Rueben to name a few.
SOUTH END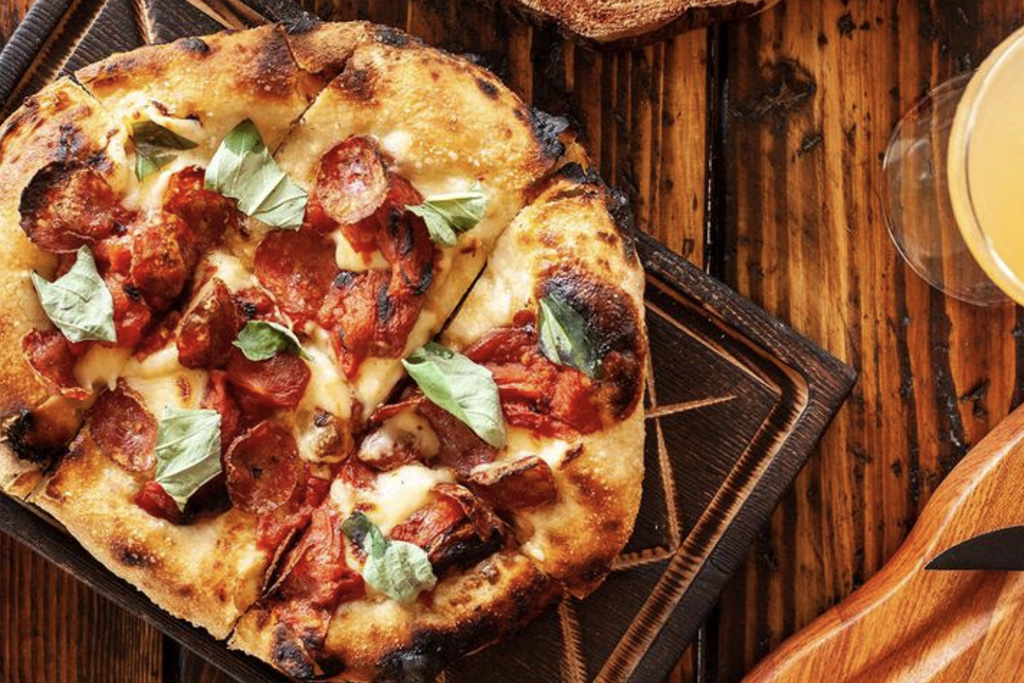 VANA
Chef Michael Noll
VANA translates in Sanskrit to "wooded area of the forest" & that meaning is reflected throughout the entire concept. Wood is an integral part of not only the food & beverage program but also as part of the elements that create this unique space in the Southend Neighborhood.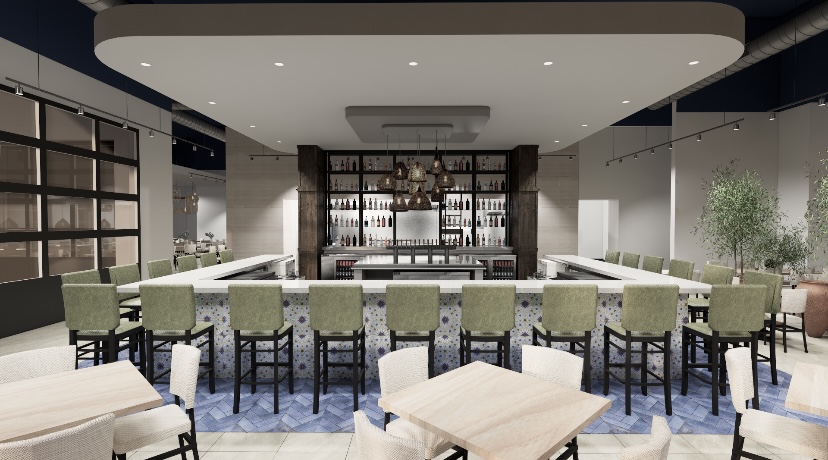 Chapter 6
Chef Jonny Cox
Chapter 6 will bring the flavors and traditions of the Western Mediterranean to South End, offering bold dishes that show off the flavors of the coasts and fields of Spain, Morocco, Algeria, Tunisia, France, and Italy. The menu will be built around small plates, entrees made to share, cocktails and wine, all reflecting the culinary traditions and culture found along those six coastlines–seafood tower to tagines, parsley to paprika, Moroccan Syrah to Spanish Rioja.
WEST CHARLOTTE
Biblio & Counter-
Chef Sam Hart
Counter- is a multisensory, story-driven tasting menu restaurant created by James Beard nominated Chef Sam Hart. Biblio is a reverse wine pairing restaurant where you buy the bottle first and the chefs in the back create a la minute dishes to pair with your bottle.
EAST CHARLOTTE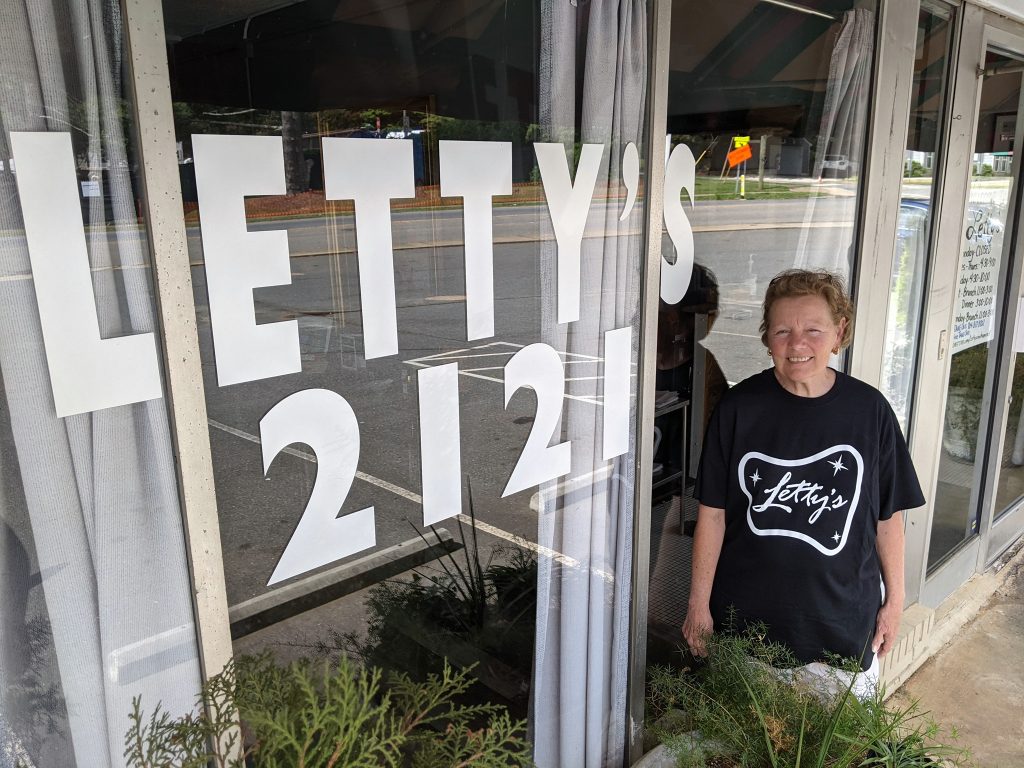 Letty's on Shamrock
Chef Letty Ketner
Neighbors serving neighbors in the heart of Plaza‑Midwood. We use only the best ingredients that keep customers coming back. Heck, we'll take real good care of you even if you don't live around here.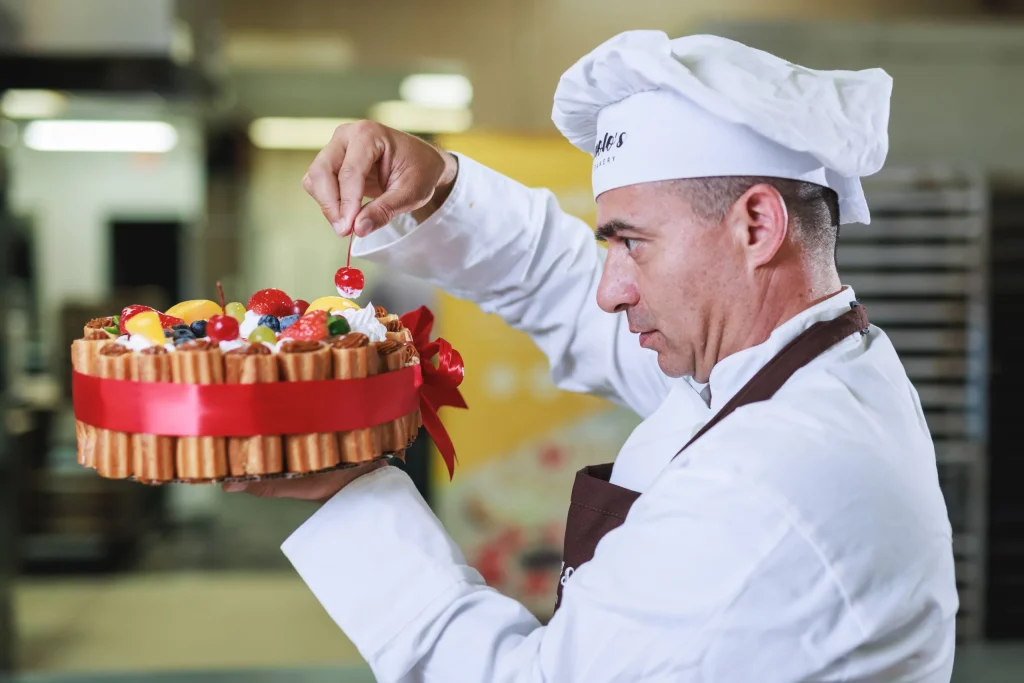 Manolo's Bakery
Chef Manuel "Manolo" Betancur
Manolo´s Bakery is The oldest Latin American Bakery in the Carolinas. Twenty-five years baking happiness, love, and kindness from our hands to your heart. Manolos Bakery is a Purpose-Driven Brand—a business with social actions to benefit the local communities and global human interests and ideals.
SOUTHPARK
Renaissance Pâtisserie
Chef Sylvain Rivet
Renaissance Pâtisserie is Charlotte's premier destination for dazzling French pastries, award-winning Viennoiserie, innovative macarons, rustic French loaves, traditional baguettes, and the home of Charlotte's only Kouign "Queen" Amann.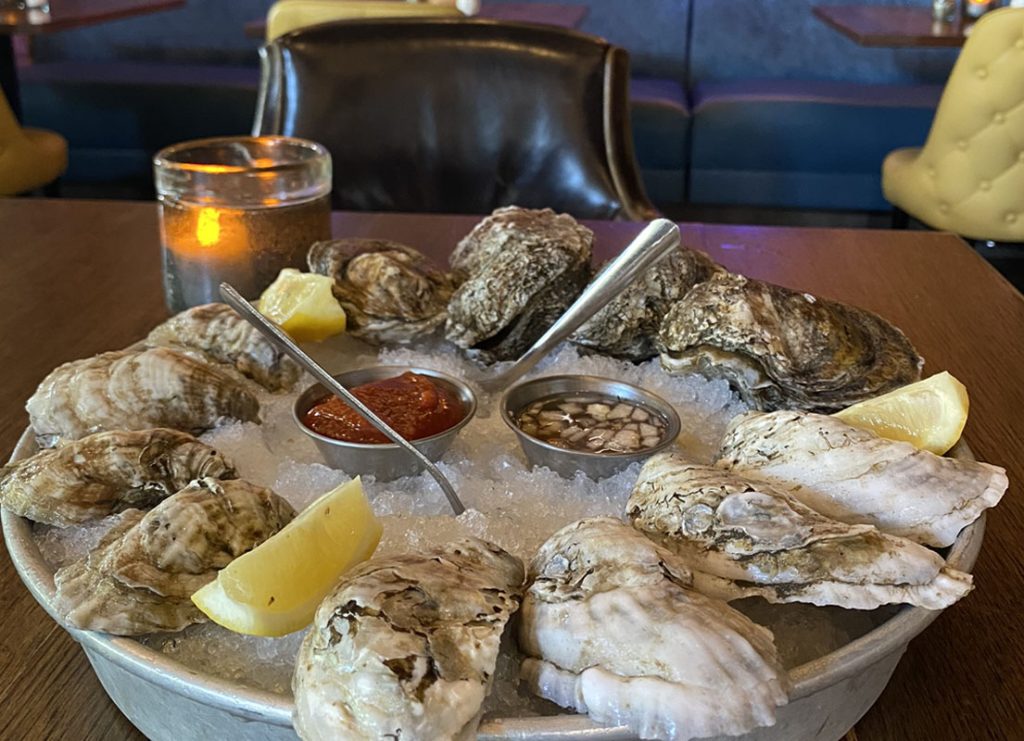 Southern Pecan Gulf Coast Kitchen
Chef Carlos Rangel and Jon Ernst
The Southern Pecan is a casual restaurant celebrating Gulf Coast cuisine. Our relaxed ambiance is created by artwork and music that pours blues and jazz into your visit.
NORTH CHARLOTTE
Azucar Cuban Restaurant
Chef Alejandro Soto
Azúcar brings the rich and modern flavors of Cuba right to Huntersville. Sharing its picturesque ambiance that's sure to boost every mood that walks through the door. Come indulge yourself with the savory dishes and drinks at Azúcar where la rumba me esta llamando.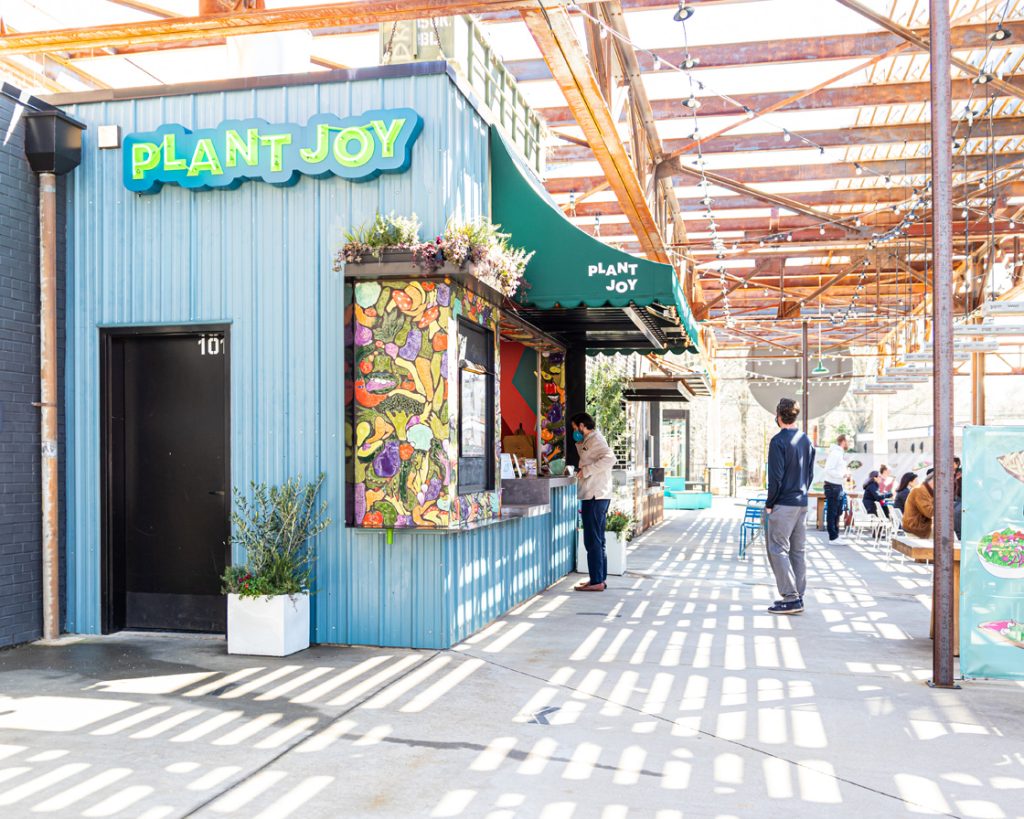 Plant Joy
Chef Julia Simon
Plant Joy, we make good food – food that comes from good sources, that tastes good, looks good, and most importantly – makes you FEEL GOOD. 100% VEGAN, LOCALLY SOURCED, ALLERGEN + GLUTEN FRIENDLY Wholesome vegan fare with Mediterranean flare!
NODA
Haberdish
Chef Sam Sheehan
Haberdish is a mill town southern kitchen and craft cocktail bar. We serve up southern-inspired food centered around the history of our mill town of North Charlotte (now known as NoDa) – including those ingredients (collard greens, for example), cooking techniques (pickling, frying, of course!), and deliciously modernizing recipes from grandma's garden and kitchen.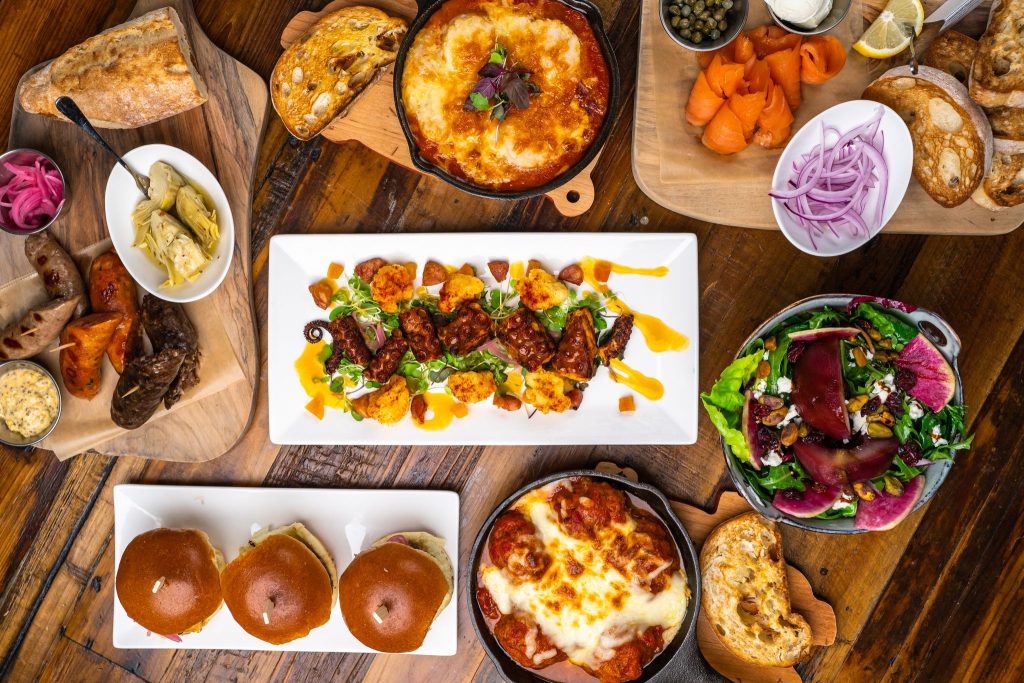 The Artisan's Palate
Chef Christa Csoka
The Artisan's Palate is a restaurant, cocktail & wine bar and art gallery in NoDa offering a unique menu of craft cocktails, wine and shareable plates in a neighborly, relaxed atmosphere with a focus on art and those who create it.
DILWORTH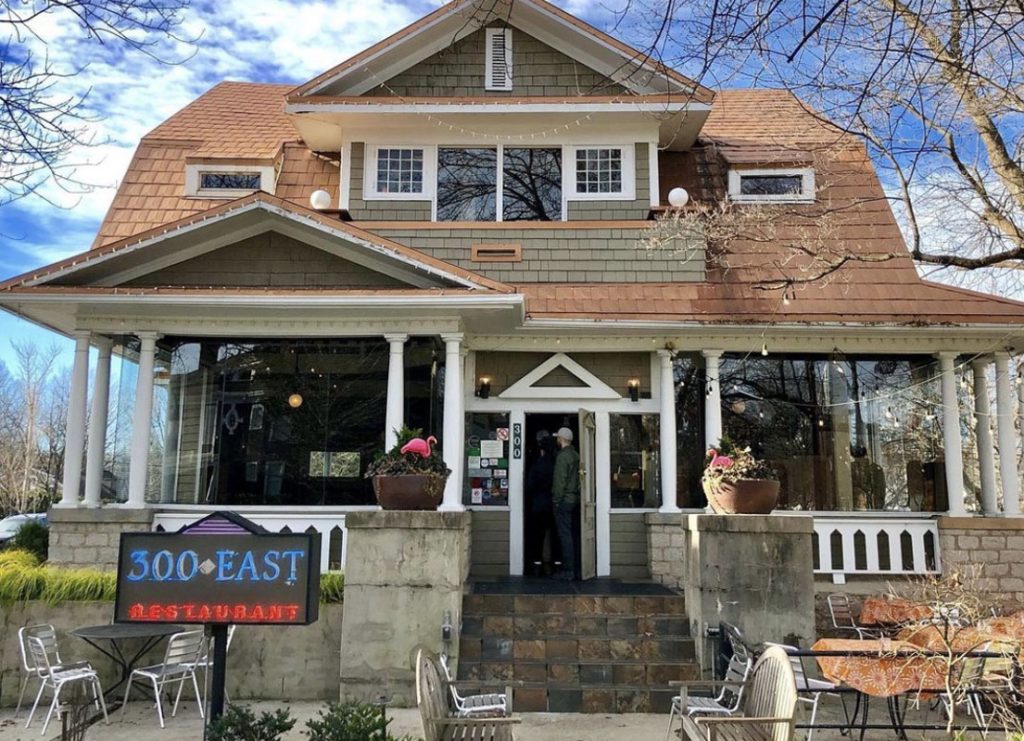 300 East
Chef Ashley Bivens Boyd & Lex Druhan
An independent restaurant in a 1900 Victorian home located in Charlotte's historic Dilworth neighborhood, 300 East has operated under the same family ownership for nearly 4 decades. We utilize local and sustainably produced ingredients to create an approachable menu with a seasonal focus.
ELIZABETH
Customshop
Chef Andres Kaifer
Customshop is a chef-driven restaurant that showcases local farms and purveyors in an effort to bring our guests the highest quality ingredients within our community. Executive Chef and Owner Andres Kaifer along with his team believe in crafting honest straightforward food with an elevated modern touch that delivers something truly unique.
MYERS PARK
The Jimmy Pizza + Pastaria
Chef Bill McTeigue
Italian fare meets French flair.
PLAZA MIDWOOD
Cold Hearted Gelato
Chef Elinn Hesse
Cold Hearted Gelato is a chef-driven gelato shop. Locally Sourced, Globally Inspired & Uniquely Paired.
Supperland
Chef Chris Rogienski
Located in a restored mid-century church in Plaza Midwood in Charlotte, Supperland is a southern steakhouse with unusual, whimsical menu inspiration from the church building itself. Fire-cooked proteins like Prime Filet and whole lobster are served alongside church potluck-inspired dishes to share family-style at the table. Reservations and walk-ups welcome!
BELMONT
The Culture Shop
Chefs Alex Tyler and Leonard Givens
Wine, cheese, local, and specialty provision market offering freshly made soups, sandwiches and sides along with charcuterie and cheese platters.
Sweet Lew's BBQ
Chef Lewis Donald
We are a no-frills, counter-service neighborhood bbq joint. Daily meat selection, southern sides, sweetest tea, and big smiles!
Craft Cocktails + Beverages
Thank you to our sponsors!
Food Pillar Sponsor

Supporting Sponsors